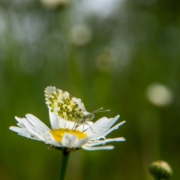 Dear Anna, I want to thank you very much for what you have done for me. Many things have changed in me: I can touch and massage my feet (which I never could in my life so far). The tough mucus in my throat has GONE. I have become much calmer and I am better able to let go: especially in relation to my son. I drove a car in France again and I enjoyed it a lot (I hadn't done it for 25 years). Well, those are some obvious things that have changed, but there is a lot more that I can't name exactly. So a BIG THANK YOU!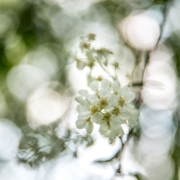 Anna helped me to get back to my core. I had suffered from constant stress for years and after the death of my mother I felt more restless inside than ever. I was without energy and stuck in the chaos of my thoughts. With her treatment, Anna has helped me to find peace in myself, to ground myself, to feel more and worry less. I have changed in an incredibly positive way and dare to trust on my own strength again. Anna is very kind and empathic. Thanks to our conversations, I also gained a lot of great insights. Thank you 🙏🏻❤️
Several months ago, I got a constant nagging pain in my lower back, felt pressure in my forehead and was already tired when I got up in the morning. Energy therapist Anna treated me remotely and within a few days the pain and pressure disappeared. After a week my fatigue had also disappeared and I felt fit again as usual. Both the treatment itself and the conversations with Anna before and after the treatment have certainly contributed to my feeling much better and more comfortable in my own skin. I found it remarkable that after the treatment Anna could indicate exactly what was going on in me and what I could do to support my health. In short, a very beautiful form of healing.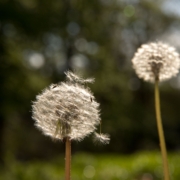 With Anna you immediately feel at ease and safe. She can put herself in you without judgment. After years of suffering from cramps in my limbs, especially at night, I came to Anna. At that time I was under a lot of stress and worry. During her treatment I gained insights into myself that helped me a lot. I now experience much more peace and balance. And the cramps? It has now been 4 months and I am no longer bothered by it. Thank you.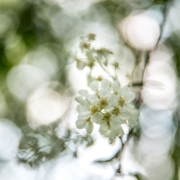 Anna, I just wanted to let you know that I currently have a different man at home since your treatment. He is much more cheerful, less stressed. He also takes more time to play with the kids. Am very happy with it. Thank you Anna,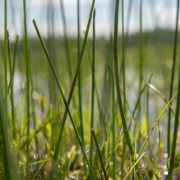 My mother is doing well again! I finally see her smiling again. In recent years she has been so depressed, no longer happy, no longer knowing what she really wants. Got to a bit of a dead end. She has changed so much after your treatment. I don't think she realizes it all that much, but I can see the differences.
I met Anna thanks to a friend. I fully trusted Anna who works wonders with her energy. This meeting changed my life. I found out that the distance (online healing) between Anna and me does not affect the quality of the healing.
After the healing session I quit taking my medications for depression. Not that Anna suggested to do so, no not at all, but I felt so strong and absolutely convinced that I would not need to take them anymore.
It is incredible but I did not regret this decision, not even for a moment. It was so natural not to take them anymore.
After a year I had a relapse. I wanted to take a medicine to make it easier. I booked a session with Anna. Thanks to her I never came back to medicines. It is 5 months now from that moment and I feel just an immense happiness and gratefulness that I do not take them anymore.
2 Months ago, my dad unexpectedly felt ill seriously. I asked Anna for support for him and for me during this difficult time. The doctors were amazed about the behavior of my dying, suffering dad. I know that for him, that sessions supported him to leave calmly and with dignity and for me it was an experience of enormous love I never felt before.
My father's death was a very intense experience for me and my family. Anna gave me strength to support my family.
Thank you Anna,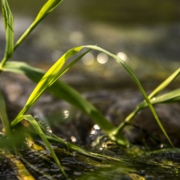 It would be easier to write a book or a song about Anna, but it has to be a short note only, so I will try.
Before our roads crossed, I was living a totally different life than now.
From a certain point of view, I felt lucky. I had everything: loving husband, 2 great kids, enough money and I knew that a lot of people would love to be in my safe place. They couldn't know how I really felt. We are so used to put a mask on our face. We are not doing it to cheat someone, we are cheating ourselves.
Every morning I was waking up with an unknown stress in my stomach. I even got used to it, but sometimes it was really a piercing feeling. I suffered regular headaches and infections of my throat.
My kids were often slightly sick as well, but doctors considered it as normal. In my daily life I was doing my best to smile, to keep my relations nice, play with my kids and be funny. I usually managed to do so, as I badly needed confirmation of my worth from other people.
The only problem was that it took me a lot of effort. Sometimes when I was alone, I was not able to move myself from the sofa; I was tired without reason. I was feeling absolutely empty, no energy at all. I couldn't find a sense of live. Compulsive eating seemed my solution to not to concentrate too much at the paradoxical sense of a wasted life and to cut of the upcoming waves of negative emotions. But it didn't always work. I remember how guilty I felt when I couldn't control another burst of emotions, especially if my children suffered from it. When this deeply hidden anger, fear and emptiness poured out of me I used to blame them. Somebody can call it discipline, but it is pouring poison onto the defenseless.
In this world it seams natural to have this kind of explosions. All of my friends used to have them, my mum had them too. Our world is full of aggression, on tv, news, in chats with friends so we are simply getting used to it. Everybody knows that especially us, women, are sensitive and can have changing moods. Period of menstruation was for me the perfect excuse to "stab" someone. In those days especially its seamed natural and socially acceptable. Our hormones are influencing us in those days, aren't they? So, to feel a bit less of this discomfort, to relax or maybe to mute that voice that reminds me that it has been already for 2 years that I keep arguing with my brother, I used to have a glass of wine every evening.
I was lucky that exactly at the moment that I decided not to be willing to live this kind of life anymore, I became a neighbor of Anna.
Anna and her family were totally different from all the people I knew so far. She was always smiling, kind, at top speed any moment of the day, perfectly organized, but spontaneous at the same time. Always ready to help, but not imposing. It really seemed that whatever she is doing it costs her no effort. Her family was always irradiating peace, unity and joy too. Cheerful, caring eyes of her sons is not really what adolescent boys usually represent.
A kind of shame burns me so I kept safe distance for some time. The only thing I was sure is that Anna was not judging me at all. Thank God for that day, when I finally found courage. Anna became my friend, healer and teacher.  My transformation began.
I am so grateful for every single session I had with her. Already after the first one I felt like an enormous weight is falling off me. My fears started to drift away day by day, leaving empty space for peace and love. I cried a sea of tears while cleaning the wounds of my soul. But Anna led me by the hand like a child. It feels so safe with her. I used to call her Witch but she is more like an Angel. Her energy is so powerful and delicate the same time. Effects of working with Anna already exceeded my expectations and I am still on this fascinating adventure. To work with her is the biggest gift I could ever give to myself. I have travelled halfway around the world and it was fantastic, but to explore and heal my own self, under the loving eye of Anna, became my best life experience. You can get the healing session without even moving from your home, via online video call.
She is a fantastic, inspiring teacher too. Anna can describe this complicated world of energy in a very simple and interesting way. I love to listen to her explanations about chakra's and crystals. She really wants people to become their own masters. She doesn't want us to believe her, she wants us to experience what she speaks about.  Another great advantage of Anna is that she is very practical. I got from her several techniques that helps me a lot in my daily life.
I am so truly happy for You my Dear Stranger, that you are here, reading this on this website. I know that Your life will change from now on, just like my does.  Just let Anna to guide You and enjoy.
You are going to radiate it and heal your family and friends too. It is truth, love, health, peace and joy that will surround You.
I wish to all of us to experience how life can be different from what we consider normal.
I wish You a lot of beautiful and touching moments on Your new, fascinating road of developing Your consciousness.
It will be a success, as You are in the best hands.
From the bottom of my open heart,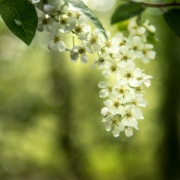 On average 3 to 4 times a year I book a consultation with Anna for an energy healing. Especially if it doesn't flow like that anymore or if I feel I'm getting stuck in something. During the treatment I gain more insight into the patterns in which I keep spinning and the causes of my blockages. She also gives practical tips. Very nice. After the treatment I usually feel wonderfully relaxed, calm and often much lighter and more energetic. I feel I can move on. Love,